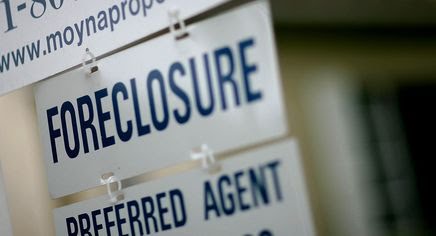 Foreclosure proceedings began on more than 65,000 properties in the first quarter of this year, according to a recent report from real estate data firm ATTOM. That was up 3% from the last quarter of 2022—and a 29% jump from a year ago.
In March, one in every 3,813 homes had received a foreclosure filing.
"Despite efforts made by government agencies and policy makers to try and reduce foreclosure rates, we are seeing an upward trend in foreclosure activity," ATTOM CEO Rob Barber said in a statement. "This unfortunate trend can be attributed to a variety of factors, such as rising unemployment rates, foreclosure filings making their way through the pipeline after two years of government intervention, and other ongoing economic challenges."
ATTOM collects foreclosure filing data from more than 3,000 counties, which represent more than 99% of the nation's population.
There's no reason to panic, at least not yet. Foreclosure filings began ticking up in late 2021, after the federal foreclosure moratorium ended. The moratorium was enacted in the early days of COVID-19, when millions of Americans lost their jobs, to prevent a tsunami of homeowners losing their properties.
So some of these proceedings would have taken place during the pandemic but got delayed due to the moratorium. This is a bit of a catch-up.
Where are foreclosures ticking up the most?
Foreclosure starts are happening all across the country, but certain states have higher percentages of homeowners at risk of losing their properties. Illinois had the highest foreclosure rate, followed by Delaware, New Jersey, Maryland, and Nevada. Nevada was practically the poster child of the last foreclosure crisis during the Great Recession.
The metropolitan areas with the most elevated foreclosure rates were Fayetteville, NC; Cleveland; Atlantic City, NJ; Columbia, SC; and Bakersfield, CA. (All of the metros had to have at least 200,000 residents to be included.)
Bank repossessions of homes also ticked up in the first quarter to the highest level in three years. Lenders took back more than 12,500 homes in foreclosures. That was up 8% from the last quarter of 2022 as lenders typically don't want to evict people during the holidays. It was also up about 6% from a year earlier.
The good news for homeowners: Prices rose tremendously over the past few years. That means those who fall behind on their mortgage payments, perhaps because they lost their jobs or are having trouble making ends meet due to high inflation, can generally sell their home for a profit and avoid the foreclosure process.
"With many homeowners still having significant home equity, that may help in keeping increased levels of foreclosure activity at bay